About the National Resident Matching Program
Our Mission
To match healthcare professionals to graduate medical education and advanced training programs through a process that is fair, equitable, efficient, transparent, and reliable.
To provide meaningful and accessible Match data and analysis to stakeholders.
Our Vision
The NRMP is the trusted global provider of matching services for healthcare professionals and the premier Match data resource.
Who We Are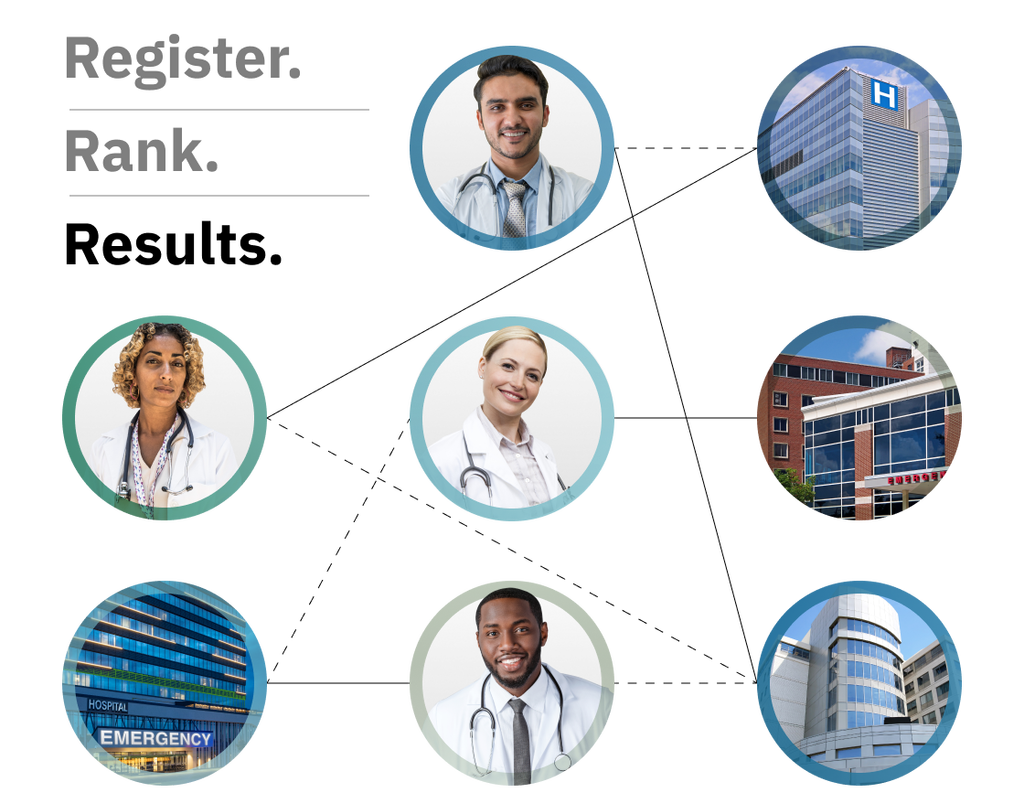 The National Resident Matching Program® (NRMP®), or The Match®, is a private, non-profit organization established in 1952 at the request of medical students to provide an orderly and fair mechanism for matching the preferences of applicants for U.S. residency positions with the preferences of residency program directors.
In addition to the annual Main Residency Match® that encompasses more than 47,000 registrants and 39,000 positions, the NRMP conducts Fellowship Matches for more than 70 subspecialties through its Specialties Matching Service® (SMS®). NRMP is governed by a Board of Directors that includes representatives from national medical and medical education organizations as well as medical students, resident physicians, and graduate medical education program directors.
Board of Directors
The NRMP is governed by a Board of Directors that includes medical school deans, program directors, residents and fellows, and non-physician members.
Annual Reports
NRMP publishes an annual report that highlights key accomplishments and strategic areas of growth for the organization.