The Match is part of a larger transition in medical education that includes applying to and interviewing with training programs.
NRMP's Role in the Transition: The Matching Process
After the application and interview process, the NRMP provides the mechanism through the Registration, Ranking, and Results® (R3®) system for applicants and programs to enter rank order lists of their true preferences. NRMP uses a mathematical algorithm to match applicants and programs to their most preferred ranked choices to make the best possible match for all participants.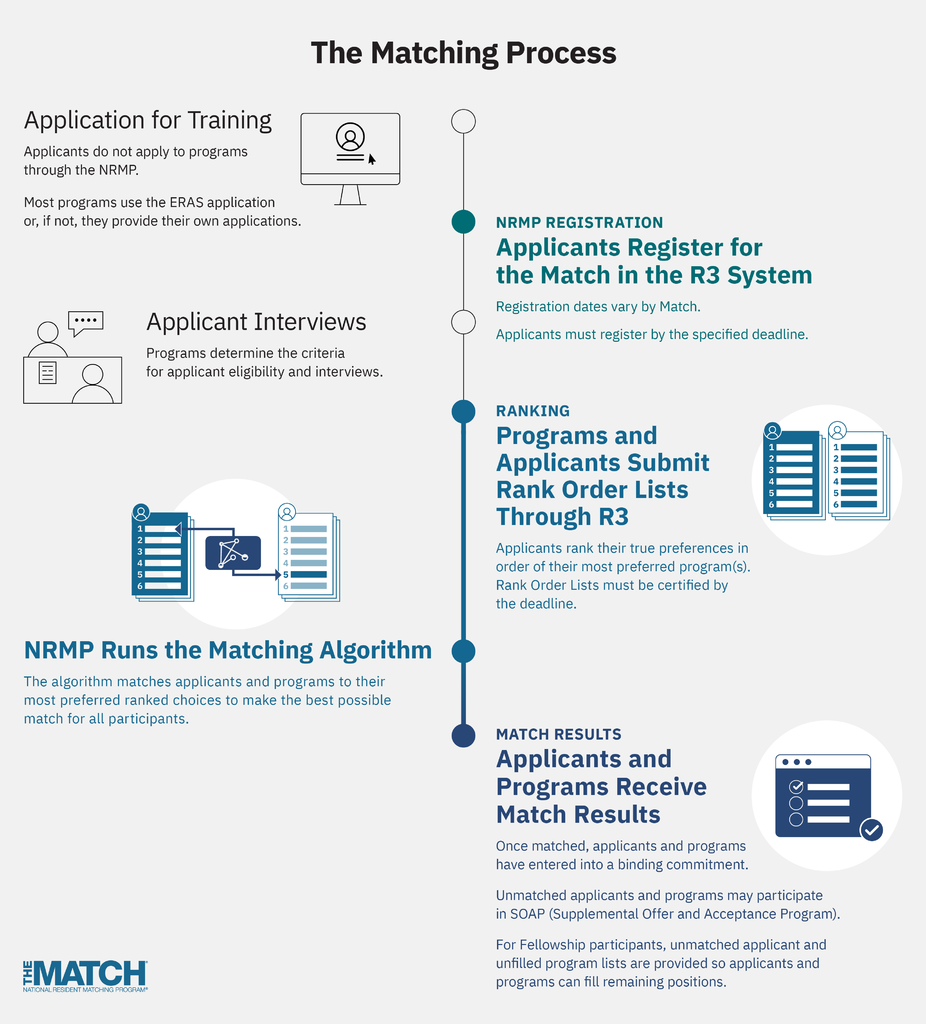 50K +
Applicants per Year
Why The Match
Fair
Allows applicants and program directors to consider each other without pressure and to develop rank order lists that reflect their true preferences.
Efficient
Optimizes the choices of applicants and program directors, ensuring each achieves the most preferred training choice possible.
Transparent
Provides applicants, program directors, and the medical education community with valuable data about Match outcomes and training preferences to address future recruitment and manpower needs.
Reliable
Eliminates common recruiting problems such as early or exploding offers, and applicants holding onto or reneging on offers in search of better options.