Join the Match Week Celebration!
The National Resident Matching Program (NRMP), Association of American Medical Colleges (AAMC), American Association of Colleges of Osteopathic Medicine (AACOM), American Medical Association (AMA), and American Osteopathic Association (AOA) invite you to celebrate Match Week for the 2022 Main Residency Match.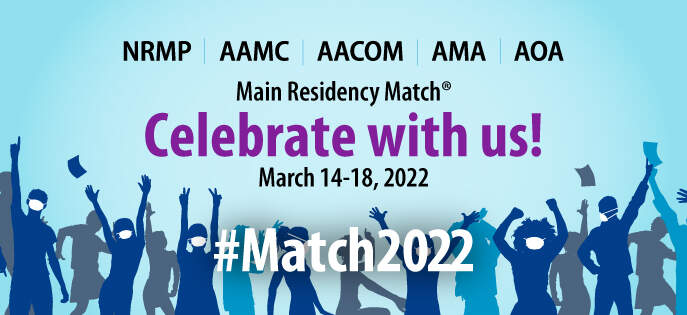 Match Week takes place March 14 – 18, and we encourage you to share congratulatory messages, photos and videos throughout the week. Use #Match2022 for your social media posts and follow along to see all the Match celebrations!
We also provide social media images for use on Facebook, Twitter, and Instagram.