December 2022 Illuminator
Shining a Light on Match News that Matters
This issue of the Illuminator includes:
2023 Main Residency Match reminders
SMS interview policies
NRMP's 70th anniversary
Upcoming deadlines
Results from the Medicine and Pediatric Specialties Match
The NRMP has released results for the 2022 Medicine and Pediatric Specialties Match, the largest fellowship Match which includes 39 subspecialties in internal medicine, pediatrics, addiction, and multidisciplinary specialties. Matched applicants will commence fellowship training in July 2023.
History of the combined Match. This is the first year that the former Medical Specialties Matching Program, Pediatric Specialties, and Adolescent Medicine Fellowship Matches combined into the 'Medicine and Pediatric Specialties Match'. The NRMP worked closely with the Council of Pediatric Subspecialties, the Association of Pediatric Program Directors, and the Alliance for Academic Internal Medicine over the past two years to explore the feasibility and benefits of combining the Matches. By creating a single Match for these subspecialties, an applicant could rank both medicine and pediatric programs on the same rank order list for combined training, and partners in different specialties were able to participate in the Medicine and Pediatric Specialties Match as a couple.
"We engaged the leadership of both pediatrics and internal medicine organizations to work with the NRMP to brainstorm solutions and were successful in combining pediatrics and internal medicine into one fellowship Match," said Dr. Jill Fussell, the Immediate Past Chair of the Council of Pediatric Subspecialties. "It was an incredibly rewarding experience to work across pediatrics and internal medicine on behalf of resident well-being to make this collaborative change happen."
"We're excited to celebrate Match Day for the first combined Medicine and Pediatric Specialties Match," said Donna L. Lamb, DHSc, MBA, BSN, NRMP President and CEO. "Combining these matches ensures that applicants and programs have the best opportunity to fulfill their professional goals. We were honored to work with the leadership in medicine and pediatrics to accomplish this collaborative transition and we are grateful for the community trust in The Match."
Read the press release for program and applicant highlights and view the Match Results Statistics Report for additional information and data.
FAQs for the New Interview Policies and Three-Year Medical Education Curriculum
The NRMP created Frequently Asked Questions about the 2023 Match Participation Agreement for Programs and the Codes of Conduct for Programs. These FAQs cover the new interview policies and persuasive communication around the three-year medical education curriculum.
If you would like to discuss or receive clarification on any policy, please contact the NRMP Policy Department at policy@nrmp.org.
Main Residency Match Reminders
Registration Reminders for 2023 Main Residency Match
Registration for the 2023 Main Residency Match opened September 15, 2022.
Program directors and program coordinators must register their individual user account before January 31, 2023 at 11:59 pm ET.
Programs must also confirm their quota prior to the Quota Change Deadline on January 31, 2023 at 11:59 pm ET.
Medical school staff or faculty, please remind your students to register for the Match through the NRMP website. Students who do not register before January 31, 2023 at 11:59 pm ET will incur an additional fee of $50 for late registration; however, they will be able to register for the Match until March 1, 2023 at 9 pm ET. Students should be aware that when ranking opens on February 1, 2023, programs will not be able to rank applicants who are not registered with the NRMP.
Save the Date! Ranking Webinar for Programs is Scheduled for January 24, 2023
Please join Jeanette Calli, Chief of Match Operations, and David Dojcsak, Senior Director of Policy and Compliance, for an educational webinar about ranking for programs on January 24, 2023.
The webinar is designed to assist program staff in ranking applicants and providing information about quota changes and withdrawals, setting SOAP participation, creating and certifying a rank order list, Match policies, and more. An email invitation with additional details will be sent to all program and institution staff registered in the Registration, Ranking, and Results (R3) system later this month.
Joint Advanced/Preliminary Program Arrangements
The Registration, Ranking, and Results (R3) system offers institutions and programs in the Main Residency Match the option to link an advanced PGY-2 program with a preliminary PGY-1 program. Linking a preliminary position with an advanced training position allows programs to create a training pathway at the same institution for applicants interested in specialties that begin in the PGY-2 year.
The deadline to set up a joint A/P arrangement is January 31, 2023. Contact support@nrmp.org to learn if a Joint A/P arrangement may be right for your programs and how to set up this option in the R3 system.
New Policy is Coming for SMS in 2024!
NRMP has created a new interview period policy, codified in the Specialties Matching Service (SMS) Match Participation Agreements that take effect for all fellowship matches commencing after January 1, 2024.
The policy is outlined below.
Section 6.2 Interview Period
The recruitment phase for the Specialties Matching Service must be transparent, grounded in equitable practices, reflect mutual respect for the needs of applicants and programs, and minimize unnecessary pressure. To that end, applicants and programs are bound by the terms of the applicable Match Participation Agreement to demonstrate ethical behavior when engaging in interview offers and acceptances.
During the recruitment phase, programs shall:
1. Extend interview offers that equal, not exceed, the total number of available interview slots.
2. Provide applicants no less than 48 hours to accept or reject an interview invitation.
3. Apply reasonable measures of notification (e.g., one-to-twoweeks' notice) when needing to cancel or reschedule the interview
During recruitment, programs may expect applicants to make judicious assessment of and decisions about interview offers, accepting only those they intended to fulfill and apply reasonable measures of notification (e.g., one-to-two weeks' notice) when needing to cancel or request rescheduling of an interview.
These policies were created at the request of the medical education community, are intended to bring clarity and guidance to the fellowship interview process, and to establish accountability for applicants and programs.
Questions about the new interview policies can be directed to policy@nrmp.org.
NRMP's 70th Anniversary
In celebration of the NRMP's 70th anniversary, we will be posting interesting and fun facts over the next year on NRMP's social media channels to reflect on how the NRMP is building on its past and investing in the future. We will also be posting videos throughout the year with initiatives and happenings that the NRMP is working on – stay tuned for the first video later this month! Please follow along by using the hashtag #NRMP70 on Twitter, Facebook, and LinkedIn.
Did you know? In 1952, the National Interassociation Committee on Internships (precursor to the NRMP) held its first Match with 5,564 individuals matching. Seventy years later, in the 2022 Main Residency Match the NRMP matched 34,075 individuals to PGY-1 positions.
We need your historical Match photos and materials! If you have any archived Match photos, videos, or other communication materials that you would like to share with the NRMP, we'd love to hear from you! We are looking for historical Match photos to share during our year-long 70th anniversary campaign. Please contact media@nrmp.org with any questions and materials you would like to share!
Upcoming Dates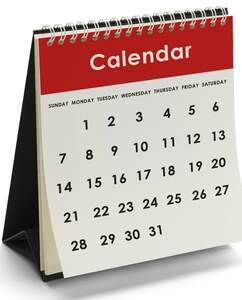 Rehabilitation Medicine
December 14, 12:00 p.m. ET: Match Day
Psychiatry, Sports Medicine
December 14, 9:00 p.m. ET: Rank Order List Certification Deadline
NRMP Office Closed
December 26, 2022 – January 2, 2023