Shining a Light on Match News that Matters
This issue of the Illuminator includes:
SOAP® Data Now Included in the Charting Outcomes™: Demographic Characteristics of Applicants in the Main Residency Match® and SOAP®
The NRMP is excited to publish Version 1.3 of Charting Outcomes™: Demographic Characteristics of Applicants in the Main Residency Match and SOAP, which includes the addition of data for applicants who obtained positions during the Supplemental Offer and Acceptance Program® (SOAP®).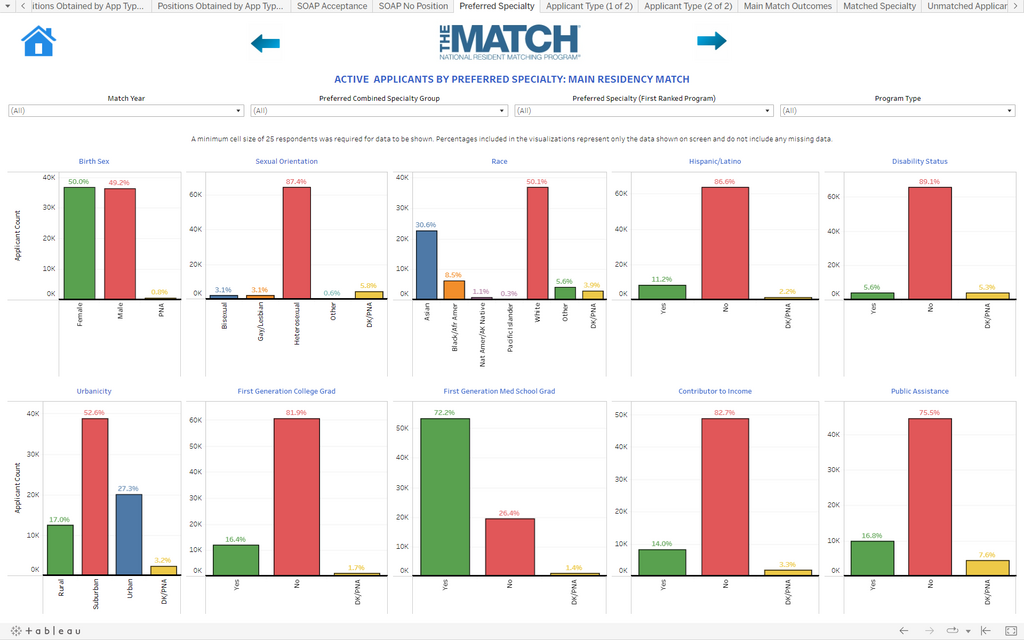 We welcome feedback on this version of the report and encourage you to send your comments and questions to datarequest@nrmp.org.
2024 Main Residency Match and SOAP Calendar
The NRMP has released dates for the 2024 Main Residency Match and Supplemental Offer and Acceptance Program (SOAP). The complete calendar of dates is available on the NRMP website. Be sure to check out the Match calendars for each Main Residency Match participant on the website: medical schools, programs and institutions, and applicants.
Reminder – The NRMP encourages institutions and programs to review the Preparing for the Match webpage, including information about adding a new program to the Match.
We look forward to celebrating Match Day with you on Friday, March 15!
Match Innovations Summit
NRMP to engage constituents in a Match Innovations Summit in response to public comments on the proposed Voluntary Rank Order List (ROL) Lock functionality
At its May 2023 meeting, the NRMP Board of Directors reviewed the survey results and the feedback from the public comment process, as well as input gained via listening sessions with stakeholder groups and student and specialty group statements solicited by the NRMP.
Given the complexities outlined in the comments from constituents and stakeholders, the Board has decided to continue community discussion on the ROL Lock option to better understand how such a proposal could be enhanced and modified to move forward without negatively affecting the process or Match stakeholders. The NRMP will convene a Match Innovations Summit in December with key stakeholder groups to further examine the proposal and engage in more discussion on other Match innovations, including a two-phase Match. More information on the summit will be available soon and sent to Match stakeholder groups for participation.
Welcome to our New Board Members
The NRMP has chosen an outstanding group of candidates with a diverse set of backgrounds and experiences to join its 20-person Board of Directors. Their terms began July 1, 2023. The new Board members are:
Jennifer LaFemina, MD, FACS
Melissa Garrett Mariano, DO
Claudia Mosquera Vasquez, MD
Ms. Bolatito Adeyeri
Mr. Sujay Ratna
"I want to give a heartfelt thank you to our retiring Board Members whose contributions have contributed to advancing NRMP's strategic goals and thought leadership," said NRMP President and CEO Donna L. Lamb, DHSc, MBA, BSN. "I would like to specifically acknowledge Dr. Steven Scheinman, former Chair of the NRMP Board, whose twelve years of service and contributions to the NRMP have been instrumental in helping to implement major initiatives such as the Supplemental Offer and Acceptance Program® and collection of applicant demographic data."
The newly elected Board Members replace five exceptional physicians and retiring Board Members:
Steven Scheinman, MD, President and Dean Emeritus at Geisinger Commonwealth School of Medicine. A former Chair of the NRMP Board, Dr. Scheinman has served since July 2011.
Ricardo Bello Boccardo, MD, MPH, Surgical Oncology Fellow at the Medical College of Wisconsin.
Katherine Scribner, DO, Surgical Pathology Fellow at University of Southern California/LAC+USC Medical Center.
Tiffany Morton, MD/MPH candidate at The Ohio State University College of Medicine and College of Public Health.
Morgan Swanson, MD, PhD, Incoming PGY-1 resident in Pediatrics at the University of Iowa Hospitals and Clinics.
NRMP Reminders and News
Introduction to the Fellowship Match Webinar
The NRMP is hosting an Introduction to the Fellowship Match webinar on July 20 at 1 pm ET for Fellowship Match program and institution staff.
Please join Jeanette Calli, Chief of Match Operations, and David Dojcsak-Sparks, Senior Director of Policy and Compliance, as they provide an overview of Match processes and policies. Learn about program staff roles and responsibilities, managing the program's participation in the Match, ranking applicants, and policy information.
This is a biannual webinar. An email with additional details and a registration link has been sent to fellowship program and institution staff associated with a Fellowship Match that opens for registration in August through the end of the year. Another session will be provided this winter for programs associated with a Fellowship Match that opens for registration in 2024.
Best Wishes!
Best wishes to the new class of residents and fellows beginning and continuing their medical training – what an exciting time and important milestone in your medical education journey.
Know that your family, friends, and supporters are proud of you and the future of medicine is bright!
NRMP's 70th Anniversary
What's the Best Match Advice You Have for 2024 Match Applicants? In our most recent video, previous Match applicants, medical school advisors, program directors, and NRMP Board members give their best advice for 2024 Match applicants.
We need your historical Match photos and materials! If you have archived Match photos, videos, or other communication materials that you would like to share with the NRMP, we'd love to hear from you! We are looking for historical Match materials to share during the year-long 70th anniversary campaign. Please contact media@nrmp.org with any questions and materials you would like to share!
NRMP's Transition to Residency Conference
The NRMP invites you to attend its national stakeholder conference, Transition to Residency, on October 5 – 7, 2023 in Boston. Early bird registration is available now until August 4, 2023. Register today!
We also have an outstanding lineup of plenary speakers that will discuss a variety of pertinent and timely topics related to the Match, improving the transition from UME to GME, and the mental health of young physicians. You won't want to miss it!
Upcoming Dates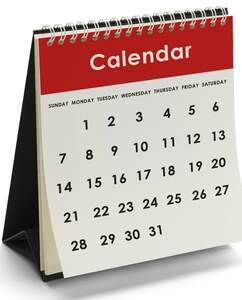 Female Pelvic Medicine & Reconstructive Surgery, Headache Medicine
July 5, 11:59 p.m. ET: Quota Change Deadline
Surgical Critical Care
July 12, 12:00 p.m. ET: Rank Order List Opens
Anesthesiology, Obstetrics & Gynecology
July 19, 12:00 p.m. ET: Rank Order List Opens
Female Pelvic Medicine & Reconstructive Surgery, Headache Medicine
July 19, 9:00 p.m. ET: Rank Order List Certification Deadline
Careers at NRMP
NRMP is growing to meet the needs of the community. We currently have five positions open:
Data Analyst
Data Engineer
Human Resources Manager
Senior Business Intelligence Analyst
Senior Staff Accountant
For more information, please visit our Careers page. NRMP is an equal opportunity employer.