The National Resident Matching Program® (NRMP®) is pleased to share the new Charting Outcomes™: Applicant Survey Results, 2023 Main Residency Match®.
For the first time, the NRMP has reported the results of the 2023 Main Residency Match applicant survey in an interactive format, using data visualization software. These visualizations draw from the survey questions asked of applicants registered for the Main Residency Match, offering insights into the factors applicants consider in applying to and ranking programs. An Introduction and Summary document highlights the findings and results of the report.
This report is just one of several new reports in the Charting Outcomes™ interactive data tools. We hope you find this report a valuable resource as you participate in the 2024 Main Residency Match.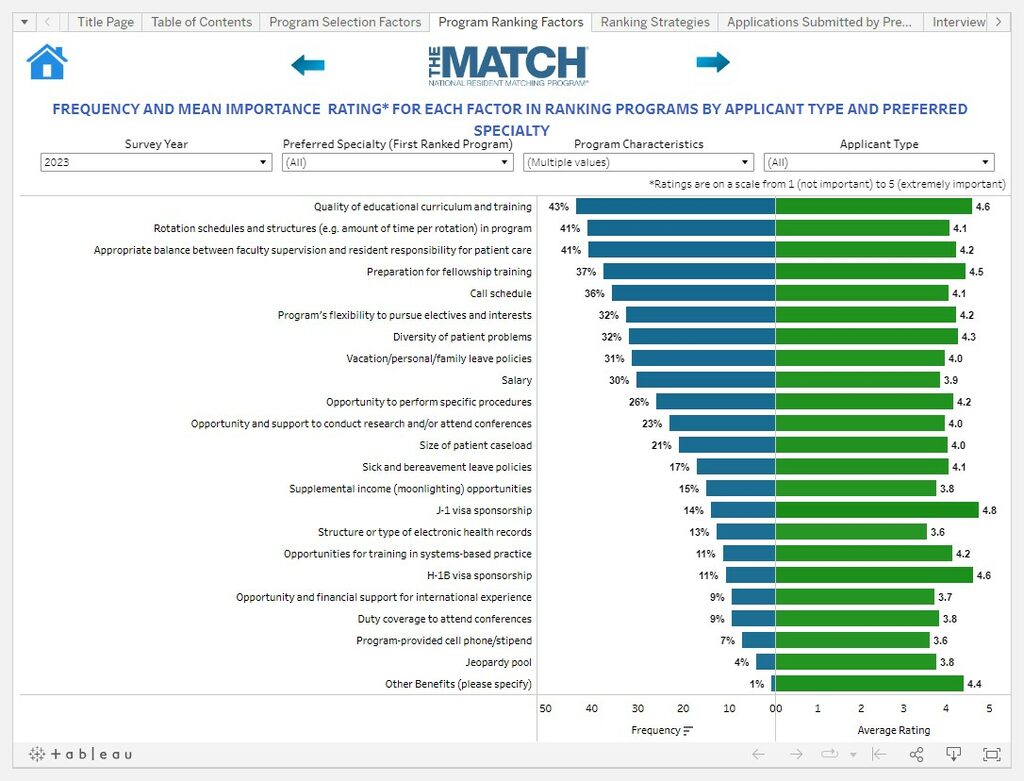 Press Contact