NRMP's data visualization tools bring Match data to a new level. Applicants can leverage their academic and professional information to customize Match data views that help them think strategically about their applications and better consider the specialties with which they align.
Target Preferred Specialties
Interactive Charting Outcomes in the Match provides applicants the opportunity to enter and compare their personal characteristics to the applicants who matched into preferred specialties. The tool provides a breakdown of the number and percentage of matched applicants based on exam scores. Separate tools are available for MD and DO students.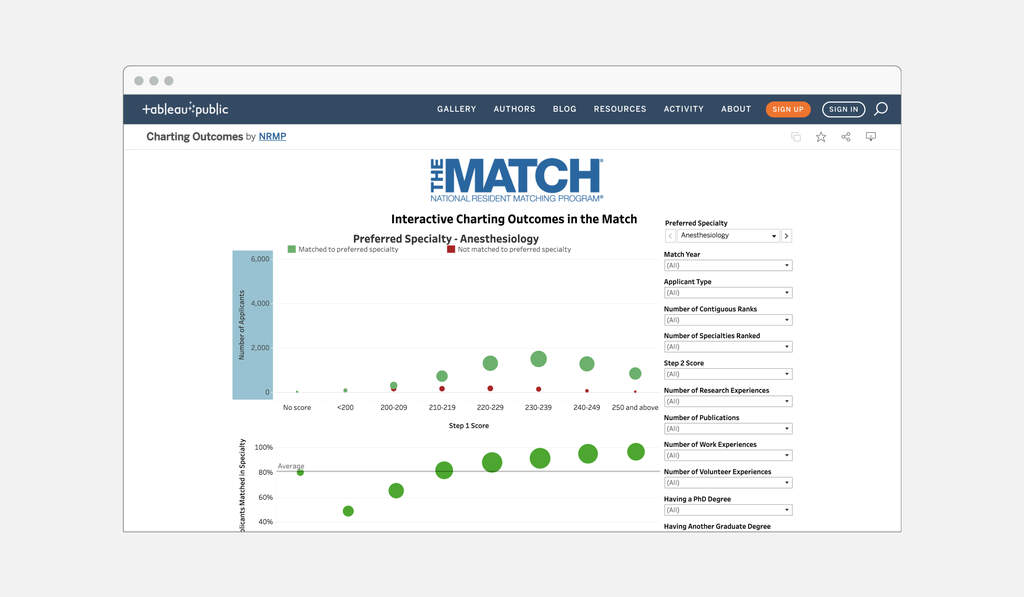 Understand Program Interests
At-A-Glance Program Director Survey provides applicants with a snapshot of responses to the Program Director survey. Applicants can select their specialty of interest and quickly digest how programs in that specialty consider applicant characteristics and test scores when making decisions about interviews offers and ranking.